paper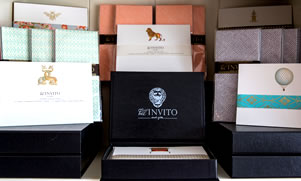 Your mother taught you to say thank you with a note, told you to send a birthday card to grandma or to write to a friend who had moved away to check in and catch up. While we can do that instantly with an e-mail, a handwritten note gives correspondence the personal touch a computer can't. And who doesn't love to receive fun mail for a change too!
Stationer on Sunrise can help you find the perfect paper compliment to your personal style and make written communication fun and meaningful. We offer hundreds of options for folded notes, flat correspondence cards, thank you notes, calling cards, greeting cards, notepads and memo sheets.
Dogs, birds, flowers, stripes or polka dots! It's up to you. Carry on the time honored tradition of hand-written notes with your own unique – and even modern – twist!